Hello Trucker Path users,
We're excited to tell you another improvement we made to our facility sharing function on the Trucker Path app. Upon viewing a facility's information in the app, you can now share it with other truckers via social media by tapping the share button.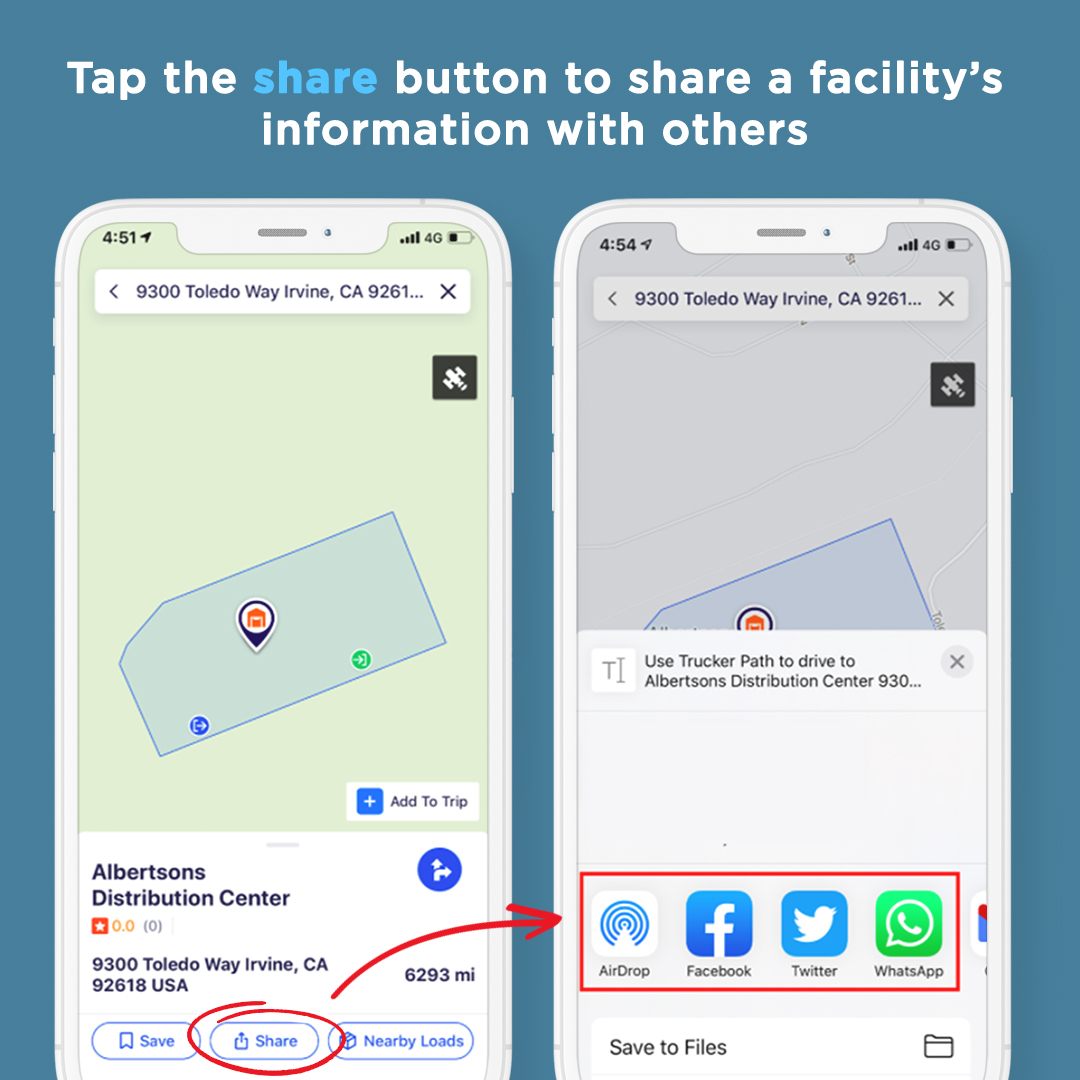 We'll continue to enhance your experience using our navigation and trip planning function, and we'd love to hear your thoughts on this feature.
Stay tuned for further updates!