Hello Trucker Path users,
We're excited to tell you another improvement we made to our navigation function on the Trucker Path app.
When you encounter unexpected traffic or temporary roadworks on your route, you'll now have the option to switch to a faster route by tapping the Avoid button on the suggested pop-up. And you'll be taken to a similar route with a similar arrival time in respect to the route you planned before the traffic or roadworks.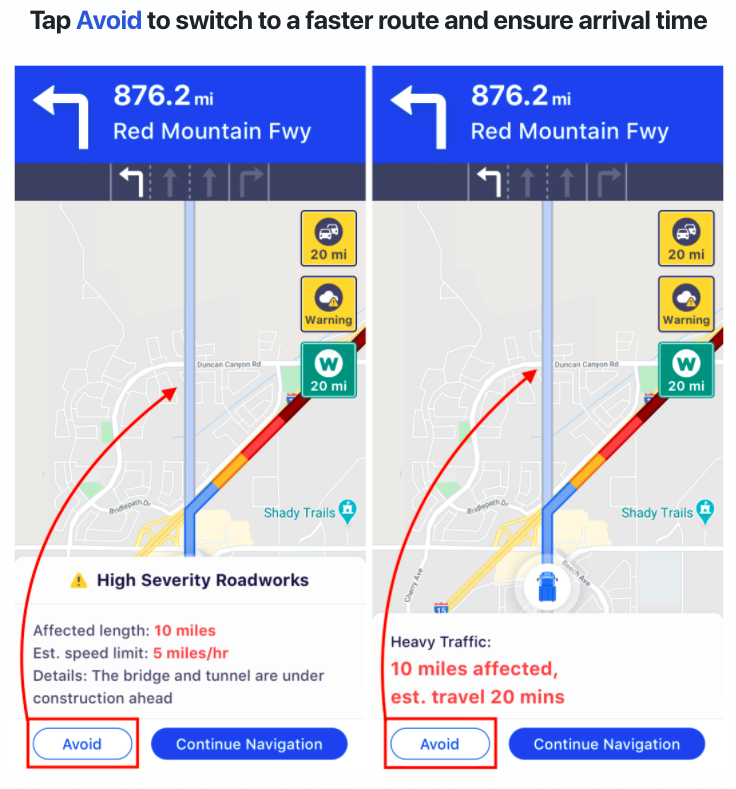 We'll continue to enhance your experience using our navigation and trip planning function, and we'd love to hear your thoughts on this feature.
Stay tuned for further updates!