Hello Trucker Path users,
We're excited to tell you another improvement we made to our navigation function on the Trucker Path app.
We've added a severe weather warning with data provided from weather.gov in the trip plan and navigation views. When your planned route goes through areas with severe weather such as high wind, winter storm, flood, etc, the weather icon with a yellow exclamation point will point out the area. You can tap the toggle on the left to see the affected area in red.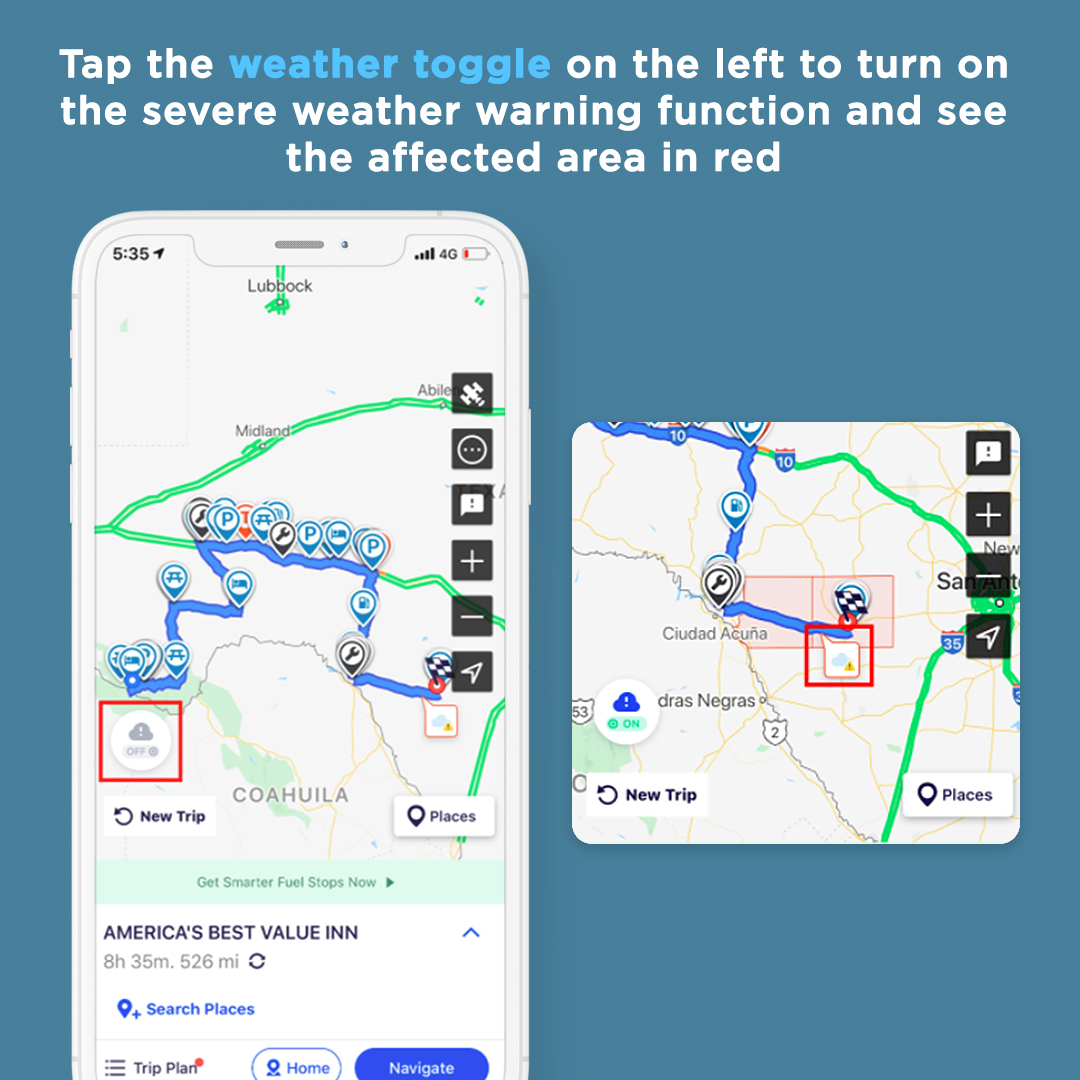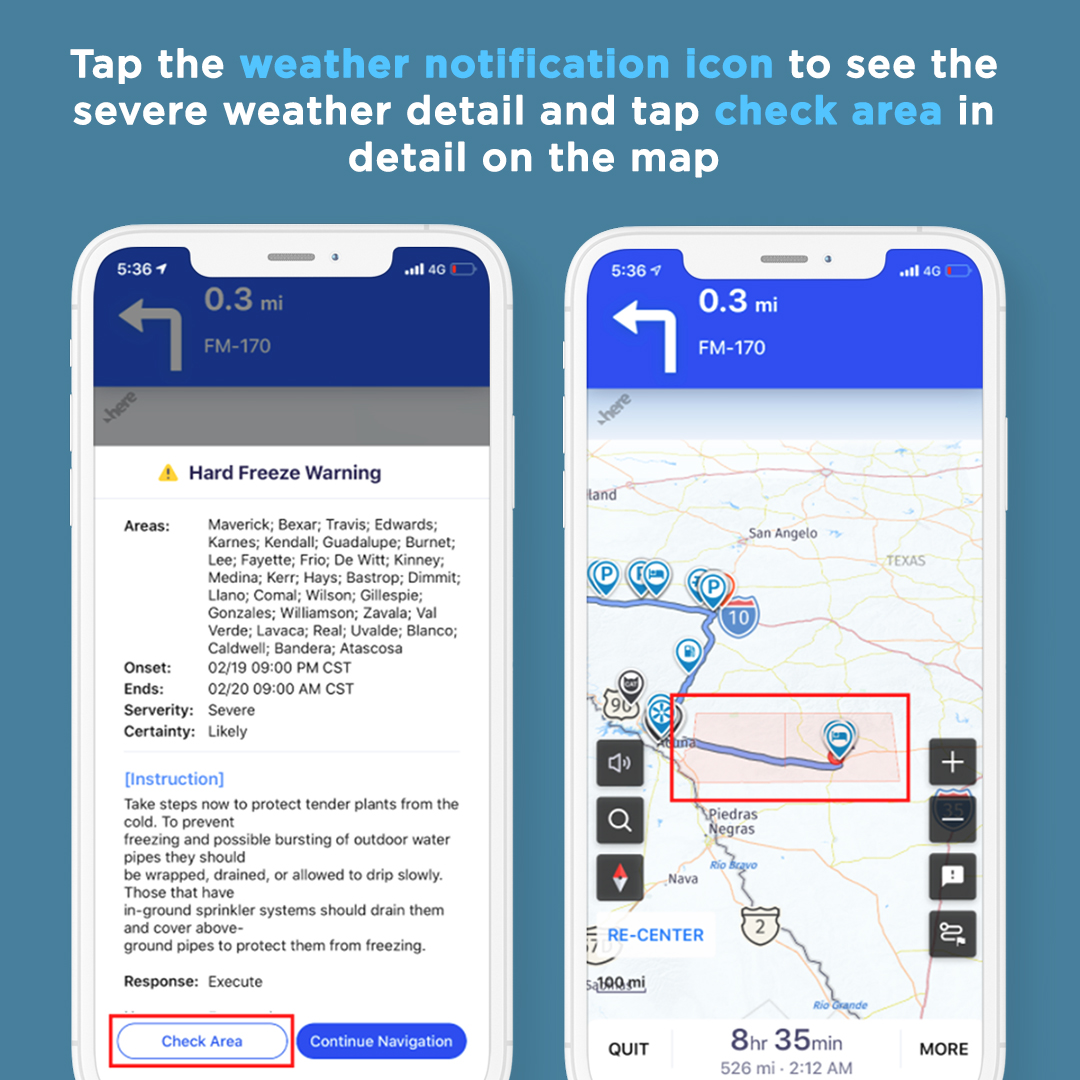 We'll continue to enhance your experience using our app, and we'd love to hear your thoughts on this feature.
Stay tuned for further updates!