Hello Trucker Path users,
We're excited to tell you another improvement we made to places on the map in the Trucker Path app.
You'll now able to see the truck entrance of places on the map, home page, search page as well as in navigation. The truck entrance will also be used as guidance to lead your arrival in navigation.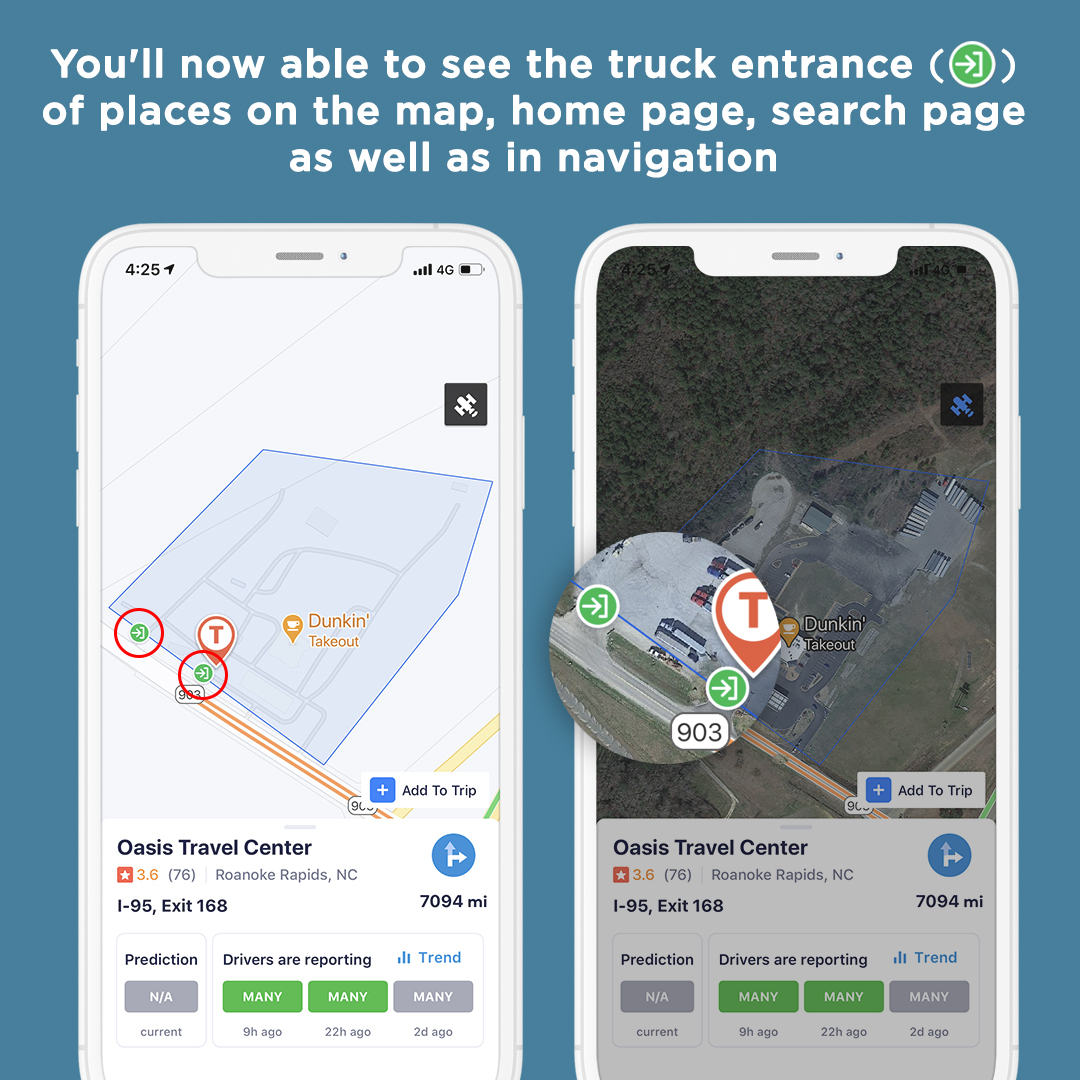 We'll continue to enhance your experience using places and navigation, and we'd love to hear your thoughts on this feature.
Stay tuned for further updates!
Experience Trucker Path today via this link: https://sixdays.page.link/tLUu