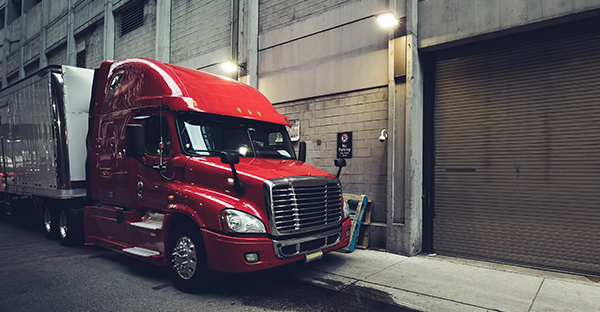 By Paul DeCoste
Did you Know?
Less than two weeks ago
Mack unveiled their brand new
, all-black, Mack Anthem truck. Debuted at the North American Commercial Vehicle in Atlanta on October 28
th
, this new model catches eyes with an all-black bulldog hood ornament, a spacious interior and much more. Mack promoted the truck with the phrase "Back in the Black", a good omen to the goal of making good money as a driver. Truck fan or not, this blacked out semi is a beast.
Trucking Tip of the Week
Its that time of the year, watch out for snowy and impassible roads.
This driver was stuck on a two-lane roadway for three days before calling local police for help
. Make sure your truck is prepped for icy roads and freezing conditions.Trucker Path's weather feature on the navigation app can help you out here as well!
Industry Update
Owner-operators in California are using this week and next
to protest the new Assembly Bill 5
that has the potential to eliminate lots of owner-operator jobs in the state. Although there doesn't seem to be any centralized leadership with the protests, there were 50 people protesting outside of the State Senator's office on Monday.The controversial AB 5 bill will require owner-operators to be classified as employees with a trucking company, rather than expand their own small businesses as a contractor. This bill is allowing exemptions for certain contractor jobs like freelance writers and graphic designers. Owner-operators are looking to obtain similar exemptions.
Laws and Regulations
The owner of
several New Jersey trucking companies, Tito Viteri
, was recently sentenced to two years in federal prison for a massive tax avoidance scheme. He is responsible for evading personal and corporate taxes for more than nine years. Tito owned eleven trucking companies which were collectively known as Viteri Trucking Companies.In total, Tito evaded $2.3 million worth of taxes and is now paying the price for it.
Hours of Service Update
Regulators accepting comments on a petition to exempt small carriers from the upcoming ELD mandate. If you have any suggestions on how the FMCSA should approach the new ELD mandate, find more information and submit your response at this link:
https://www.joc.com/trucking-logistics/labor/challenge-eld-rule-resurfaces-fmcsa_20191105.html