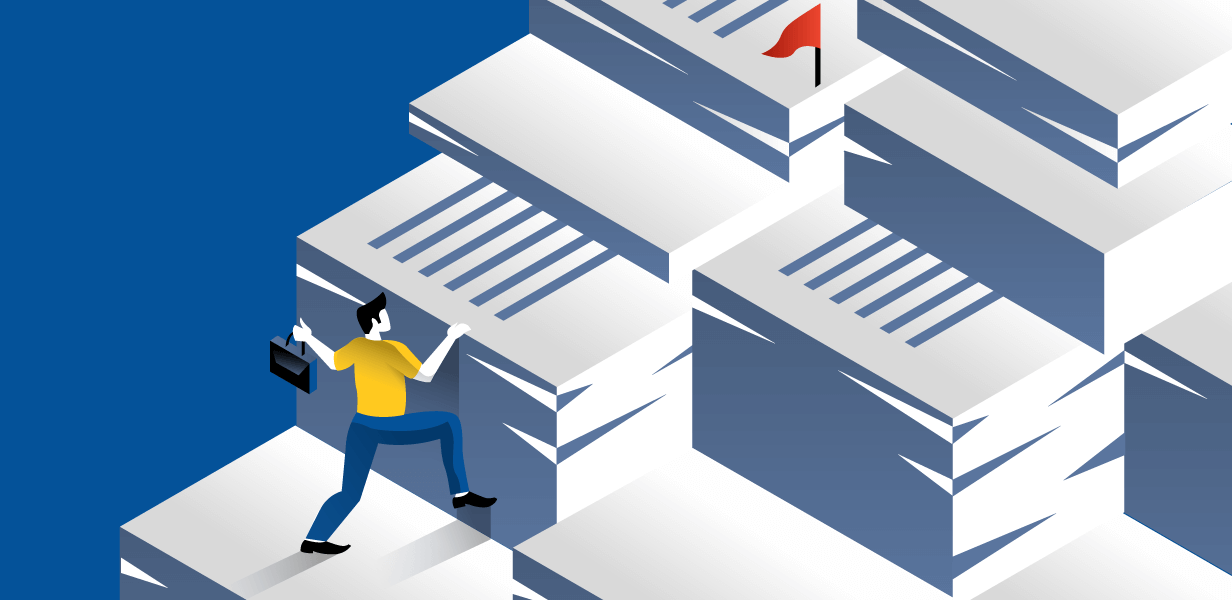 How to Become a Freight Broker?
To become a freight broker you need to understand the trucking industry trends first. Thousands of products need to be moved across America and companies use every venue possible to ship their freight, but none more than through truck freight. The trucking industry produced $726.4 billion in revenue for 2015 and freight tonnage has increased since. Freight is hauled by truck drivers but moved by freight brokers. Here's how you can become a freight broker and enjoy a piece of the lucrative pie.
1. Register your Freight Broker Company
There are a couple routes you can choose to become a freight broker. The easiest way to start is to get hired by an established freight broker company. There you will fall under their insurance and use their capital as well as being provided training about the trucking industry. If you've already done this and have the necessary capital, this is where you would be registering your business with the local licensing department. Once you register your LLC you will receive your Tax ID Number from the IRS.
2. Have a Plan For Your Freight Broker Company
The most important part of becoming a freight broker is to have a clear vision and plan, especially if you need to generate funding from lenders. Know your target, stick to your strengths, and don't be afraid to grow.
Understand your region and what types of loads move through, who's your ideal customer base? What type of services will you offer? How will you market your freight brokerage?
3. Build a Carrier Base
Life as a freight broker is all about who you know. Networking and connecting with motor carriers is the only way you will succeed in moving freight. You need to start building a list of trucking companies with capacity and willingness to work with you.
This is when networking meets relationship building. Establishing trust and showing that your work efficiently and provide good service can be the difference when finding carriers. The best way to find carriers is by using load boards from trusted companies like Trucker Path Truckloads. Load boards allow you to post your freight for carriers to view and then contact you if they're interested in hauling them. This way you can move more loads quickly and from anywhere.
Don't forget, freight brokers also need to connect with shippers who need freight moved. Here's a closer look at how freight brokers find shippers.
4. Freight Broker Authority
You're well on your way to becoming a freight broker now that you have a registered business and a carrier group to connect with, but there are still a few more requirements. You must apply for a US DOT number with your local Department of Transportation branch. Once you are approved, take your DOT Number to the Federal Motor Carrier Safety Administration (FMCSA) to get a Motor Carrier (MC) number and broker authority. This is approved through the completion of the OP-1 Form which includes a $300 application fee.
Here are a few more details as to how you can get your freight broker license.
5. Freight Broker Bond
To show carriers and companies alike you have the financial backing to broker your business you will need at least a $75,000 Freight Broker Bond (BMC-84 or BMC-85). Think of this as insurance for your business. This will cover you in the instance something goes wrong leading to monetary losses of a company.
Let's say the carrier you contracted to haul a load shows up to the receiver with a truckload of spoiled milk because you instructed them to cool the reefer to 74 degrees instead of 47. You were deemed responsible and your client seeks repayment of damages for a load of milk valued at $65,000. Your bond covers that cost similar to the way car insurance companies handle a car accident.
6. BOC-3 Blanket of Coverage
One of the last filings you will have to complete in order to become a freight broker is your BOC-3. This is the Blanket of Coverage for your company. Basically, you must file your BOC-3 in each state you will be operating. You will need to select a process agent to file. The process agent is the company who will be handling your legal processes in each state you have operating authority.
7. Freight Broker Essentials
The tools of the trade for a freight broker are office equipment and supplies to make work easier and more organized. You'll need the basics like a computer with internet, printer, scanner, and fax machine. But you'll also need a phone with several lines and a quality headset to communicate with drivers and clients.
Don't forget broker software as you'll want software that allows you to keep track of your loads, customers, carrier locations, and truck status (some load boards will do all of this for you). DR Dispatch and ITS Dispatch are a few of the programs that can be beneficial.
Look for broker software offering GPS tracking based on logged location updates, bill of lading/invoice generators, pickup and delivery location (shed) logs, note taking/documentation, and most importantly rate confirmation generation. These are the essential functions needed to manage your loads from pick up to delivery.
8. Freight Brokerage Financials
In order to continue your carrier relations, you need to get backing from a bank. As a freight broker, you will be paying the carrier after they deliver the load. Pay terms for carriers range from 1-28 days (sometimes more). Whereas you will be extending the customer a line of credit or they will pay up front for the services.
You make your money off of the margin known as the "spread". For example:
Company X pays you $3,000 to find a motor carrier
You pay Carrier Y $2,500 to haul the load
You earn $500 for brokering the arrangement. Of course, this isn't all profit as overhead costs will apply, but you get a general idea.
9. Marketing Your Freight Company
Lastly, in order to succeed as a freight broker, you have to make a name for yourself by building awareness surrounding your freight company. Reliable service that is transparent and convenient is key to building a reputation with carriers. Word of mouth is critical for growing your freight business locally but you have to put yourself out there and raise awareness just like any other startup if you want to be a successful freight broker.