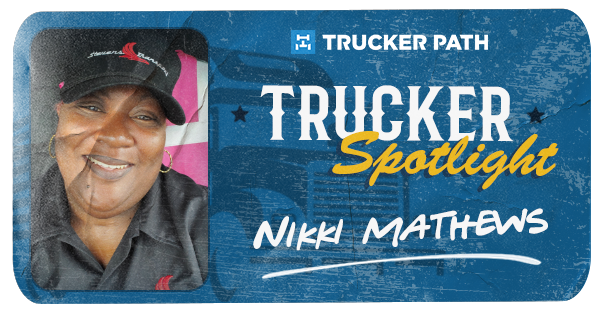 The Trucker Spotlight series explores the lives of truckers and their journey to make a difference in their industry. We interview different truck drivers to understand some life lessons that make them who they are today. We also learn more about their motivations, and the problems that they encounter on the job. We also tackle how Trucker Path's solutions helped them with what they do. The information that they provide helps inform other people who are looking to delve into the trucking world.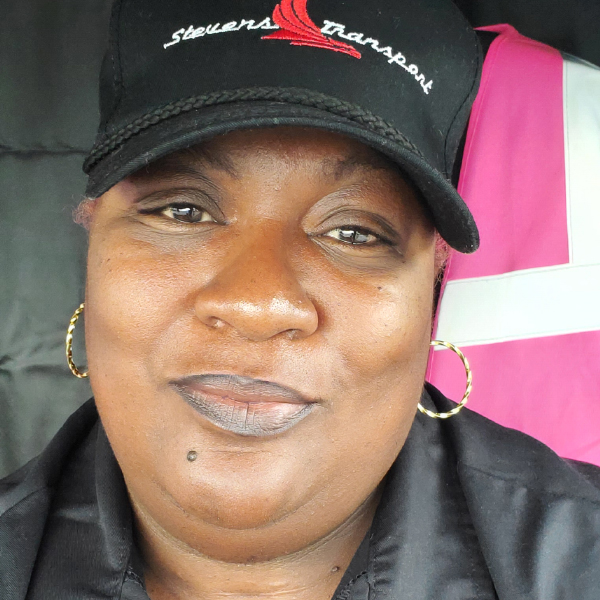 Today we are putting the spotlight on
Nikki
, who's a wife and mother of 6 kids. She's trainer at Stevens Transport and a lease purchase driver. She's been in the industry for more than 2 years now and she loves what she does. She's also an electronic junkie. Let's get to know more about Nikki and her life in trucking.
What made you decide to be a trucker?
I was driving 2 hours to the Post office and 2 hours home plus 4-6 hrs delivery Mail. All that driving made me think of driving trucks.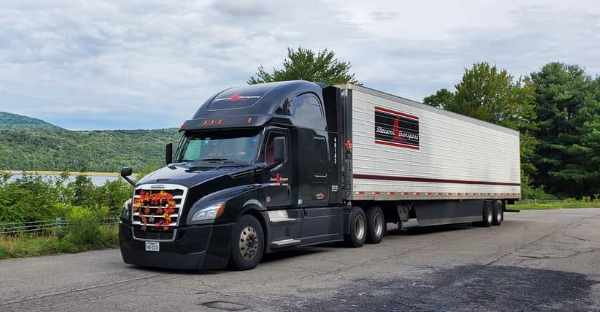 In the years that you have been driving, what are the significant changes that you've noticed in the trucking industry?
More women are coming out and that some of the older generation of Truckers doesn't respect women out here on the road at all.
Any times when you get lonely while driving? How do you deal with it?
Yeah there are times of loneliness. I just use that time to meditate and relax my mind just a bit. I use that as my "Me time".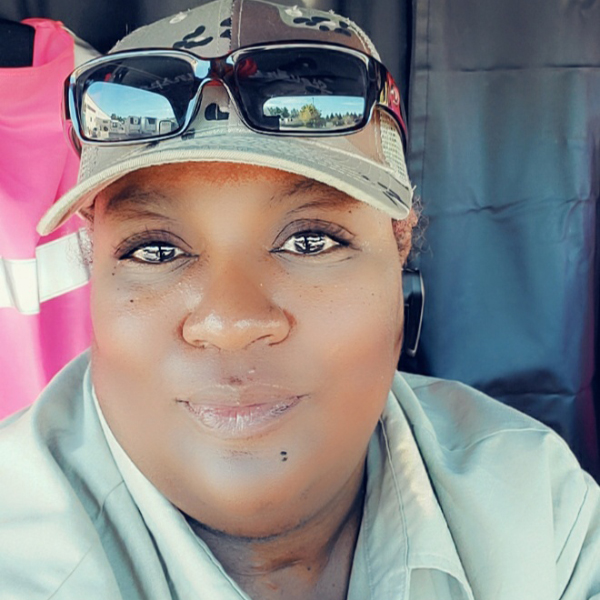 What made you start a Youtube Channel?
I didn't see that many videos encouraging women Truckers to come out in the industry and not many good videos of the company I work for.
What are your trucking pet peeves?
Truckers leaving pee bottles and trash on the ground at truck stop. Not cleaning behind themselves.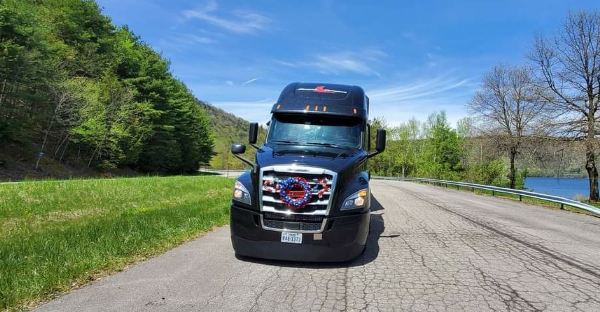 What keeps you busy nowadays? How did the current Covid-19 situation affect your trucking life?
My 5 year old keeps me busy because he is growing and needs things so I stay out to provide for him and my fur babies. Covid-19 affect my trucking life by wearing masks all the time but I understand why I need it. Not able to sit down for lunch or dinner inside a restaurant. So I started cooking meals in my truck.
What are your future career plans? Would you continue to be a trucker? Any plans on being an instructor?
My future plan is to create me a small fleet of trucks under my business name. I will continue drive for a while until my fleet is established. I am currently a trainer. I haven't thought about being an instructor just yet.
Favorite Truckstop? Truckstop Food? Favorite truck model?
Pilot / Flying J is my favorite truck stop. Chicken wings and pizza at Pilot / Flying J. My favorite model of course is the Freightliner Cascadia.
What are your must haves or the things that you bring with you when on the road?
God, my sanity, food, good music clothes, personal hygiene items, sometimes my fur baby, all trucker tools, and my drone.
What's your favorite scenic route?
Going through I-70 through Utah to Colorado to see Aspen. So beautiful there. I just think how the western got from one point to the next point.
We're glad that you use the Trucker Path app on your day to day trucking. What features do you enjoy the most?
My fave feature of
Trucker Path
is that one it stay open while I'm driving so I don't have to stop and open it to see where I'm going. Then HOS part when you're routing.
What are some tips that you would like to share for aspiring women truckers?
Don't let no one tell you what you can't do. If you wanna come out and drive trucks then do it. But don't let no one tell you any difference. Keep your head up. Don't let men bully you.
Where can people watch your videos on Youtube?
They can view my videos on my Youtube Channel,
OTR Diva
.Hope you guys enjoy!
By Aldous Aldwin