Hello Trucker Path users,
We're here to introduce you guys to another improvement we made to our self-service feature.
In version 4.3.8 and above, the Get Help in Me tab has been replaced with User Manual, which includes your brand new self-service articles. If you can't find the answer to your question, you can always send us your query by taping the memo icon on the top right corner.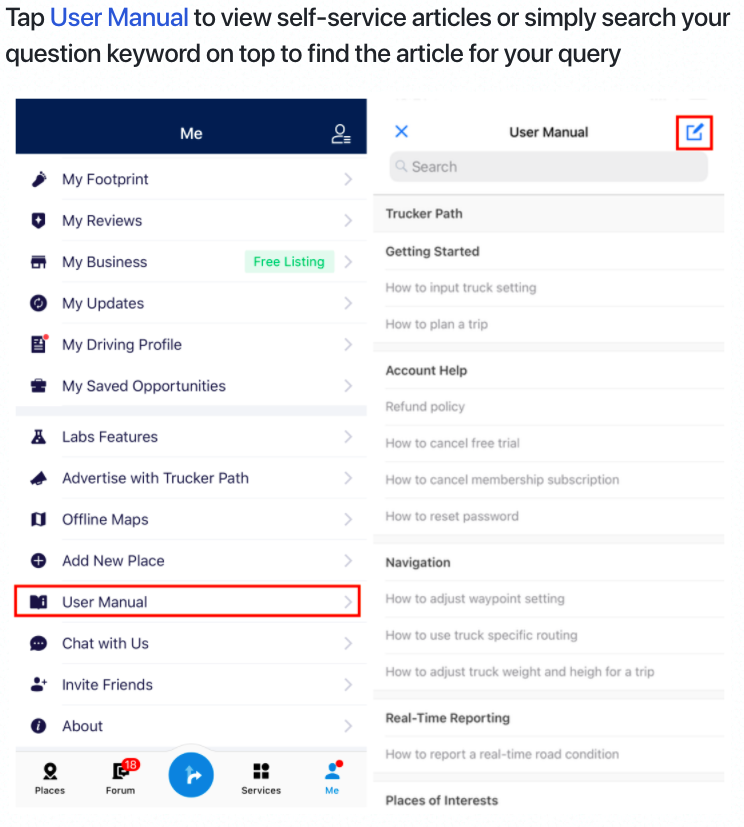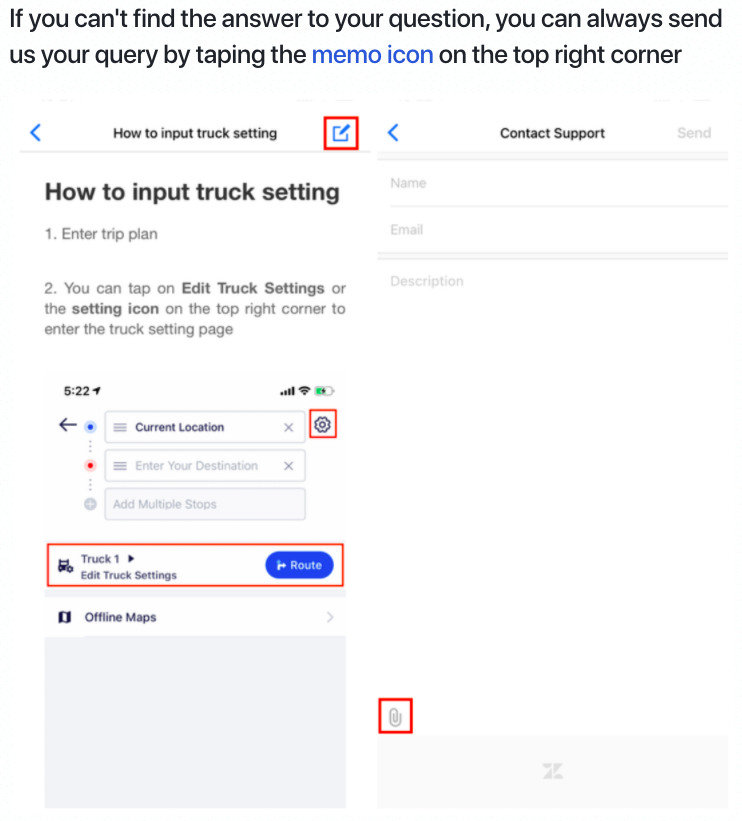 We'll continue to enhance your experience using our app, and we'd love to hear your thoughts on this feature.
Stay tuned for further updates!