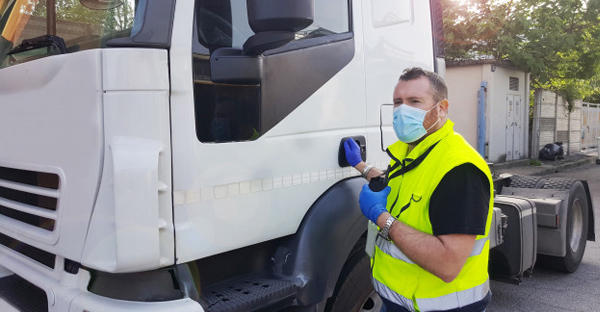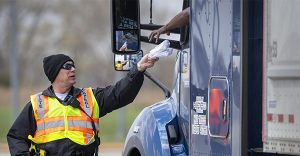 DOT to Distribute 2.1 Million Masks to Truckers
The U.S. Department of Transportation will distribute around 2.1 million face masks to truck drivers. This is part of a larger initiative to distribute masks to transportation workers across the country. "Transportation workers are on the frontlines of keeping our transportation systems operational during this public health emergency and their wellbeing and safety is paramount," said Transportation Secretary Elaine Chao. DOT announced that the masks will be sent out over the coming weeks through the U.S. Postal Service. The breakdown of masks by transportation sector is as follows:
Mass transit and passenger rail – 4.8 million
Aviation – 3.8 million
Maritime – 2.4 million
Freight rail – 2.2 million
Highway and motor carrier – 2.1 million
Pipeline systems – 258,000
For detailed distribution locations and current dates of distribution, please visit:
www.fmcsa.dot.gov/masks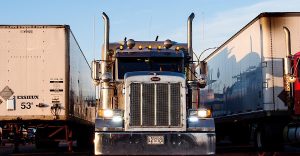 Volumes Now Up 10% vs Last Year
Outbound tender volumes are benefiting greatly from the reopening of the economy
and a release of pent-up consumer demand. Supply dynamics are taking longer to adjust and capacity remains loose. While rates are coming off a depressed base, spot rates have surged to $1.47 per mile and have increased in the vast majority of lanes. Volumes should continue to be supported by most of the states reopening, continued plugging of the income gap by generous unemployment benefits and stimulus, auto plants reopening, and produce seasons kicking into gear.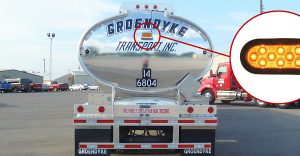 Blinking Lights Cut Tanker-Truck-Crashes By Nearly 34%
As part of their safety efforts, Groendyke Transport installed $150 blinking amber lights to the back of their tanker trucks. They reported a 33.7% drop in rear-end collisions over a 31-month period, according to company officials. In addition, there were zero rear-end collisions at railroad crossing during a test period of one year and seven months.The Groendyke Transport fleet currently has 900 trailers with the lights after almost three years of testing and now has
permission from FMCSA
to use them. The cost of the strobe and installation is about $150.
By Aldous Aldwin