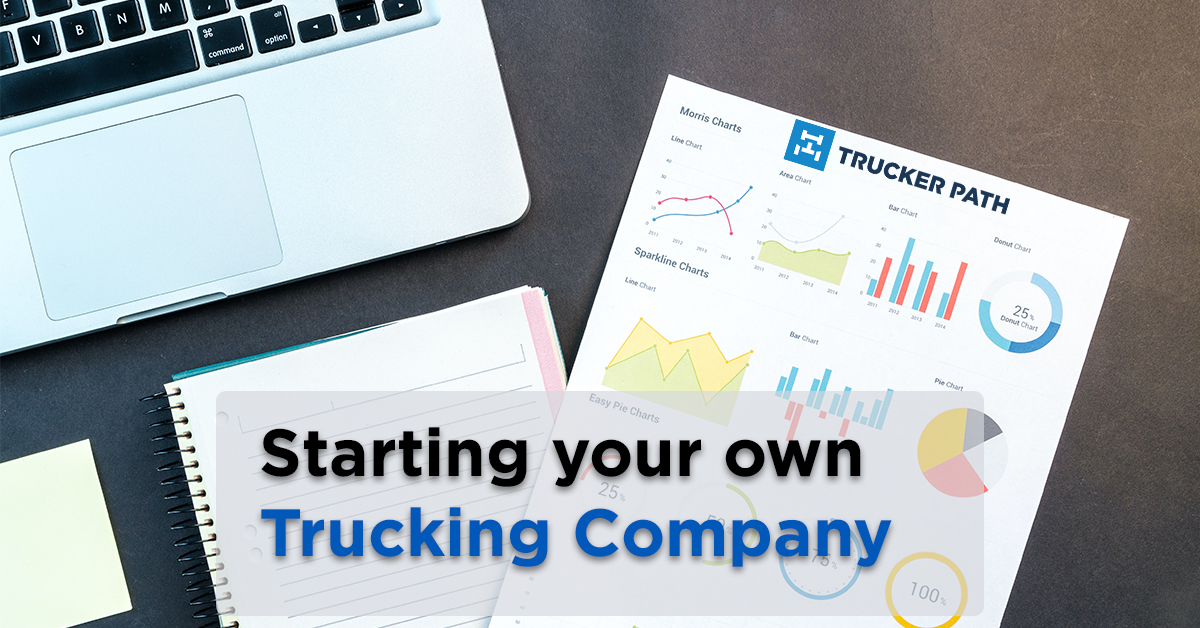 If you're looking through articles on how to start a trucking company, chances are that you want to work for yourself. If you have been a trucker for a while and looking to get off the road whilst still staying in the industry, then it's a good idea to start your own business. You can hire drivers, buy trucks and start earning more money! In this article, we will take you through some of the key things to consider when starting your own company.
Step #1 : Get your license!
Whether you're looking to manage drivers or be a driver yourself, the Federal Motor Carrier Safety Administration (FMCSA) requires you to hold a number of licenses before starting your company. Most importantly, you would need to obtain your required trucking authority, which gives you permission to operate trucks over 10,000 gross vehicle weight across different states. Besides the US DOT Number, you would require multiple operating authorities depending on your life of business.
List of necessary documents:
Commercial Driver's License (CDL)
Drivers of commercial vehicles are required to obtain a CDL. Costs for a CDL can range from $3000 upwards depending on the state, classes and exams.
US DOT Number
The FMCSA uses a trucking company's DOT number when conducting investigations, inspections, etc. There is no charge for a DOT number application. First-time applicants apply through the Unified Registration System on the FMCSA website. Applications through URS take roughly 20 – 25 business days, subject to further requirements.
Motor Carrier Operating Authority (MC number)
You will need to obtain an MC in addition to a DOT Number if you plan to:

Transport passengers in interstate commerce (for a fee or other compensation, whether direct or indirect)
Transport federally-regulated commodities owned by others or arranging for their transport, (for a fee or other compensation, in interstate commerce)

In addition, you may need to apply for multiple operating authorities depending on your business. It costs $300 for each MC number.
BOC – 3 filing
This is done by the process agent that you appoint; the BOC – 3 filing must be included for all states that you will be taking loads in.
International Registration Plan (IRP) credentials and International Fuel Tax Agreement (IFTA) decal
If you plan on operating across different states and your vehicles are over 26,000 pounds in weight, then you will need IRP credentials & ITA decals for your trucks. It will generally take between 3-5 days to process both credentials separately. The registration fee for both vary according to state but has a rough average of $1500 – $2000.
Step #2: Legality issues
The FMSCA requires you to have a process agent who will represent you in every state that you travel and work in. Once you find your desired process agent, have them fill in the BOC-3 form (click here Form BOC-3 – Designation of Agents for Service of Process).
When filing in the paperwork, you also need to determine the type of business you want to register your company as. Many factors such as tax filings and legal responsibility may play an important role in the future as your business grows, so It is best to talk to an accountant and lawyer about which type suits your needs best.
Step #3 Getting Insured
FMSCA states that you need to have the right papers and insurance before you are given authority to operate. Some of the insurance covers include Public Liability Insurance including freight and passenger insurance, cargo insurance, etc. The exact documents will depend on the type of registration.
BMC-91 or BMC-91X
Public liability insurance (bodily injury/property damage/environmental restoration)
The following categories:

Motor Carrier
Freight Forwarder (Note: Non-vehicle operating freight forwarders may seek waiver of this requirement.)

Freight:–$750,000 – $5,000,000, depending on commodities transported; $300,000 for non-hazardous freight moved only in vehicles weighing under 10,001 lbs.
Passengers:–$5,000,000; $1,500,000 for registrants operating only vehicles with seating capacity of 15 or fewer passengers.

BMC-34 or BMC-83

Cargo insurance–$5,000 per vehicle
$10,000 per occurrence

Household Goods Motor Carrier
Household Goods Freight Forwarder

BMC-84 or BMC-85

Surety Bond amount is $75,000
Trust Fund Agreement is $75,000

Freight Forwarder
Broker of Freight

BOC-3
Service of Process Agents
All Authorities
MCS-90
Endorsement for Motor Carrier
Step #4 Time to get a truck
You can choose to lease or buy a truck depending on your financial situation. If you have financial capital and are looking to start a small fleet, getting your trucks from the same dealer might get you a decent discount. You can also consider buying a second-hand truck; however keep in mind that the average cost to repair a truck is $15,000 annually according to ATRI and the number may be higher for second-hand trucks depending on the quality.
Leasing can also be an option, paying monthly in the short term with a single down-payment at the beginning. However, you do not build equity with your payments and at the end of the term, you will own nothing unless you agree on a right to purchase.
Picking the right truck can make the difference between success and failure. Make sure to do your research and if possible, speak to other truck drivers who have become operators for advice.
Step #5 Get your equipment right
Choosing the type of freight your drivers carry can have a huge impact on how your company grows and earns. There are many equipment models for you to choose from, with flatbed and dry van neing the most common. (Yet to be completed).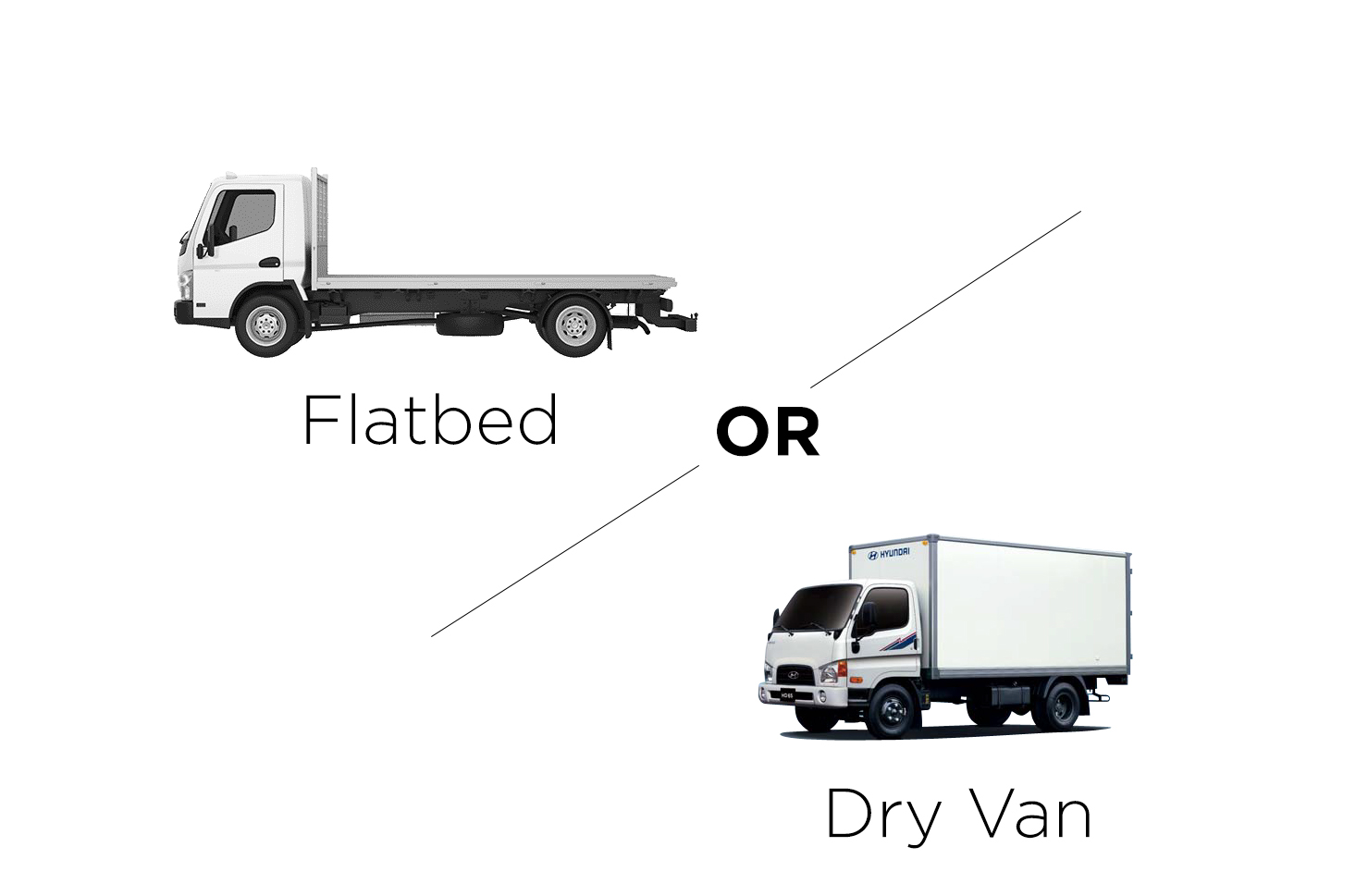 Step #6 Track your finances
It's important that you set up a system to track your company's income and expenses. As clients within the payment industry often pay weeks or months after a delivery is complete, it may be difficult to track if you are also planning to transport loads and on the road. Here are several tips to keep in mind when starting out –
Pay clear attention to how and when your clients will pay you.
Hire an accountant or use an easy book-keeping softare to track your expenses.
Keep your business and personal transatons/bank accounts separate.
Keep records of all invoices, receipts and expenses.
Step #7 Time to pick up some loads!
All set? Now it's time to get your trucks sorted, hire some drivers and start making money! Luckily you don't need to look far as our Truckloads platform will help you out. With more than 200K+ daily loads from certified carriers, it is a great way to find a value-for-money load; and we have included tools that will help you choose better. Download the app now on the Apple Store or Google Play Store and start searching for FREE loads!