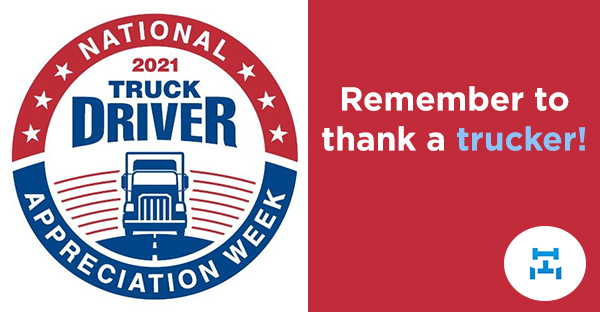 September 7th, 2021 (Phoenix) : 18 months ago the United States was outside, self-reliant, maskless, and often forgetful of a group of individuals that continually kept America moving. They provide gas to our vehicles, food to our homes, entertainment to our families, but most important peace of mind to our hearts. They provided all this and more, day in and day out. It was easy to forget this group existed because they had always ensured the things we needed were available. 18 months ago, the world changed. America changed. And the daily lives we all had come to expect, changed. However, for this group, nothing changed. During a time of crisis, this group made it their mission to continue keeping our lives "normal".
Truck Drivers have been moving supplies to areas that need them most for over a 100 years and they do not stop. They wake up early in the morning to load their freight, they spend all day or even days making sure it arrives safely to its destination, and then they make their way back home to their families before getting up the next morning to do it again. These tireless heroes spend their lives making our lives better and it is time to share our appreciation. Sept. 12th – 18th is National Truck Driver Appreciation Week and Trucker Path is extending our thanks.
Trucker Path has created this Proud to Serve America's Truck Drivers logo and distributed them to some of the top destination points throughout the US. These hubs have long been on the frontlines providing our nation's drivers with food, gas, overnight parking, and community while away from their friends and families. These logos will be prominently displayed on property for all drivers to know they are supported and to spread awareness to passerby's whose lives are made better because of truckers everywhere.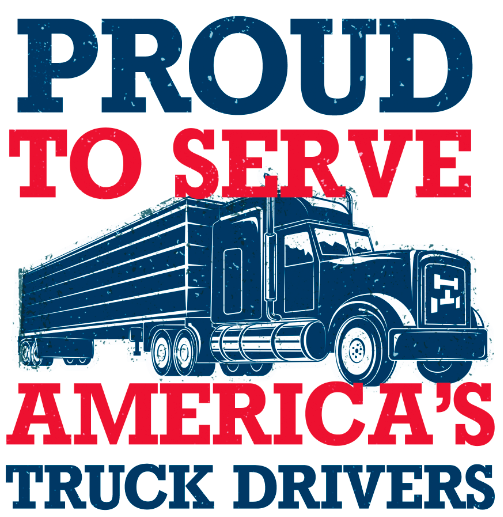 Having long been known as the go-to app for truckers everywhere, Trucker Path has continually added new features like true truck navigation, and fuel or route optimization to save drivers time and money. Frank Chen, Senior Product Manager at Trucker Path says, "Trucker Path aims to revolutionize our industry by putting drivers at the focal point of our development efforts. Helping Trucker Path's community of drivers save time and reduce fuel expenses will put extra money in their pockets and create happier drivers on the road."
Further revolutionizing the industry, Trucker Path's Pathfinder Program (a community of drivers that post reviews and update gas prices, parking availbility, restroom conditions, and more on locations across the US) has used reviews to help our industry refine standards and spread relevant information throughout the community. Normally, Pathfinders take 3 photos and write a 50-word review to receive a 100 coin rewards (that can be redeemed for prizes). During this year's National Truck Drivers Appreciation Week, we are boosting that reward 10-fold to 1000 coins per qualifying review per location (see Pathfinder Program for rules).
Click here to sign up for our Pathfinder Program

We want to thank our nation's drivers anyway we can and we encourage all those on the road to sign-up on the Trucker Path app for the Pathfinder Program today. Our platform provides a voice and now it can be used to share our thanks to drivers not just this week but all year round. Take a selfie with the logo, write a review, and help spread the appreciation our community of professional drivers deserve.
Download the app from your app store, sign-up, and start thanking today.