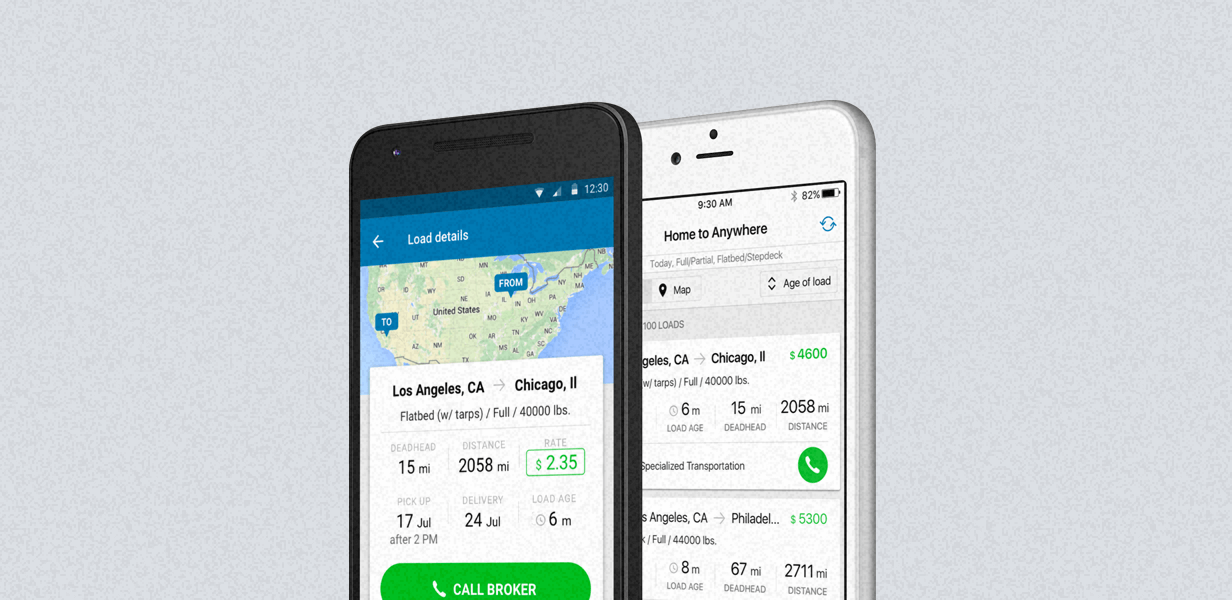 Learn how you can search for freight and find truck loads using free load boards like Truckloads, limiting your empty miles and expanding your earnings.
Find Truck Loads
If you're an owner operator or have your own trucking authority your success hinges on your ability to find truck loads. Some truck drivers have dispatchers or work for companies that help them find truck loads but if you run your own trucking company you need to find truck loads and you need to find them quickly. So what's the solution to find truck loads? Load boards.
Load Boards
To find truck loads your best resource is a load board. Load boards are marketplaces where freight brokers post available truck loads for carriers to haul. New loads are posted daily so the potential to find one for you is always within reach. Load boards allow you to find truck loads anywhere, anytime.
The Best Load Board – Truckloads
The best things in life are free and so is the best load board. Trucker Path Truckloads is a free load board available on the web or mobile devices which connects you with over three million monthly loads and access to unlimited premium loads with just a few clicks.
On the go? No problem! Truckloads is the highest rated mobile load board app both Google Play and the App Store. The interface is easy to follow and you decide your search criteria to find loads that are the best match for you.
Check out the Truckloads app demo below.
On your way to drop off a load and need to find a truck load near your drop off location?
Done! Now you can find loads anywhere and minimize your empty driving to earn even more.
Prefer using Truckloads to find freight online? No problem! We offer a great web version of Truckloads that works just like our mobile app for you to find truck loads.
Check out the demo of Truckloads web version below.
Choose from over 11 different trailer equipment types including:
Reefer Truck Loads
Step Deck and Flatbed Loads
Dry Van Loads
Dump Trailer Loads and More!
Determine your pick up/drop off location, dates, truck load weight and even choose your maximum deadhead. Then search through your matches and when you find a truck load you like, call the broker right from the app to book it. You can even view the broker's credit score and days to pay.
Truckloads is a FREE Load Board
We figured we would save the best for last. Truckloads is a free load board for carriers to find truck loads. Search over three million monthly loads posted by over 700 freight brokers with new loads added every minute.
Now you can find truck loads to match your needs. It's the way finding truck loads should be. Accommodating, affordable and accessible.