Trucker Path offers seamless integration with AscendTMSTM, the world's most popular web based Transportation Management Software.
AscendTMS is a powerful enterprise level Transportation Management System (TMS) used by freight brokers, shippers and trucking companies to manage their entire business or logistics operations. AscendTMS is the world's only truly web based TMS software. It requires no downloads, no setup, no contracts, no license fees, and no support fees. Brokers, Shippers and Carriers can get an account in under 30 seconds and access their TMS software from anywhere. Some of the powerful features include:
Complete Load Management / Logistics Business Management
Instant access to cash in 1 hour for completed loads (all automated)
Document management and imaging
Load board integration (with 53 load boards) – and seamlessly integrated to Trucker Path
Profitability and Expense Reporting
Easy Accounting features (inc. invoicing, settlement and driver pay)
Free load and driver tracking of any load via cell phone GPS from the TMS
Send driver texts to and from the TMS (and receive replies back into the TMS)
Drivers can send load documents into the TMS via text message
Completely web based – No hardware, setup or configuration needed
Works on any device — PC, tablet, phones
No smartphone apps needed for ANY feature to work
Upgrades and new features every 2 weeks
Just go to thefreetms.com to see all of the exciting features and to get your free TMS account in under 30 seconds.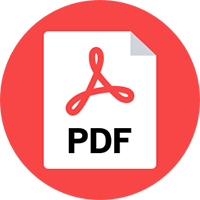 Trucker Path Joins AscendTMSTM to Offer Free Transportation Management Software (TMS) to Carriers and Brokers.
28 June, 2016
---
Already using AscendTMS? Sign up for Truckloads just with a few clicks!
Sign up now