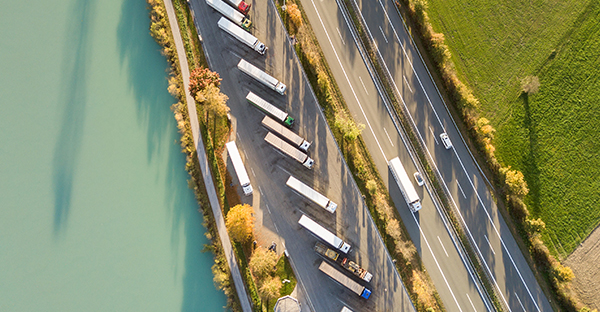 Find truck parking near you with the new Trucker Path Truck Parking feature.
Truck Parking Prediction
If you're a truck driver, then you're well aware of the lack of available truck parking in America. It's one of the top issues plaguing the trucking industry and is both a safety risk for drivers and costs trucking companies billions.
We discovered that almost half of the truck drivers spend an hour or more searching for available truck parking. Between the ELD mandate and overcrowded truck stops, it's no surprise. Still, the burden shouldn't be left on the drivers. They have enough to worry about, after all, being a truck driver is one of the most dangerous jobs in America.
Take The Guesswork Out of Finding Truck Parking
Now there's a solution to finding truck parking with our new Parking Predictor!
This new parking feature compiles several years of data to forecast the availability of parking at truck stops and other locations. Now you can compare specific times of day at over 8,000 locations to see when parking is either full or has spots for trucks.
How To Use It:
1. Open the Trucker Path app
2. Click on a Location found on the map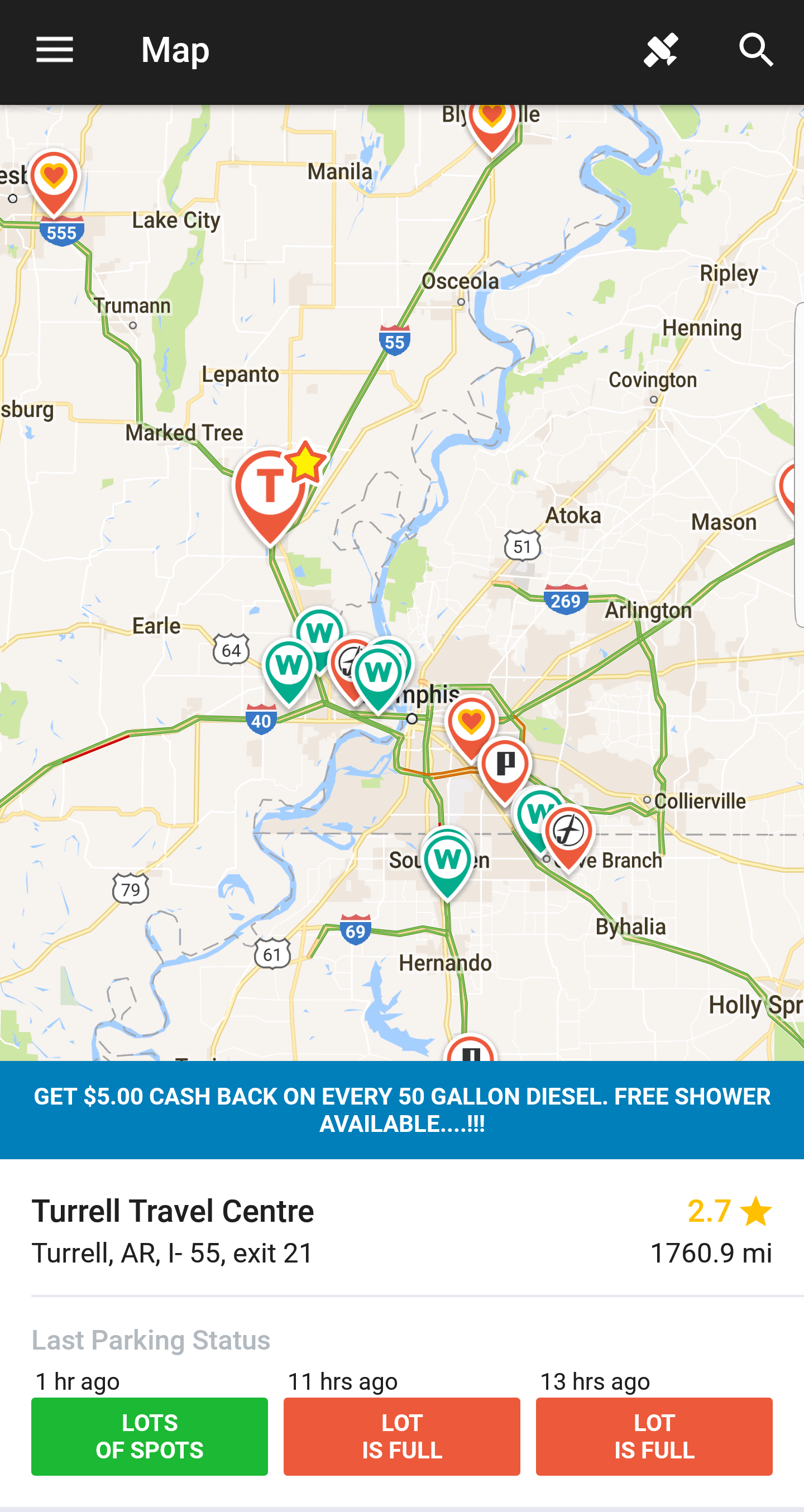 3. Click PREDICTION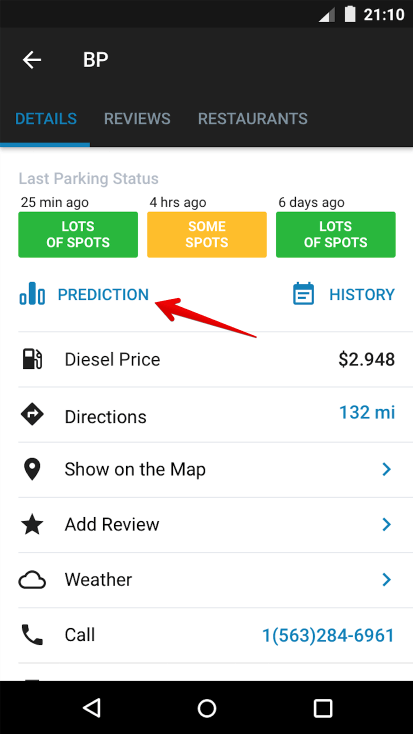 4. View the Parking Predictions to verify when the best (and worst) times to park at the location will be.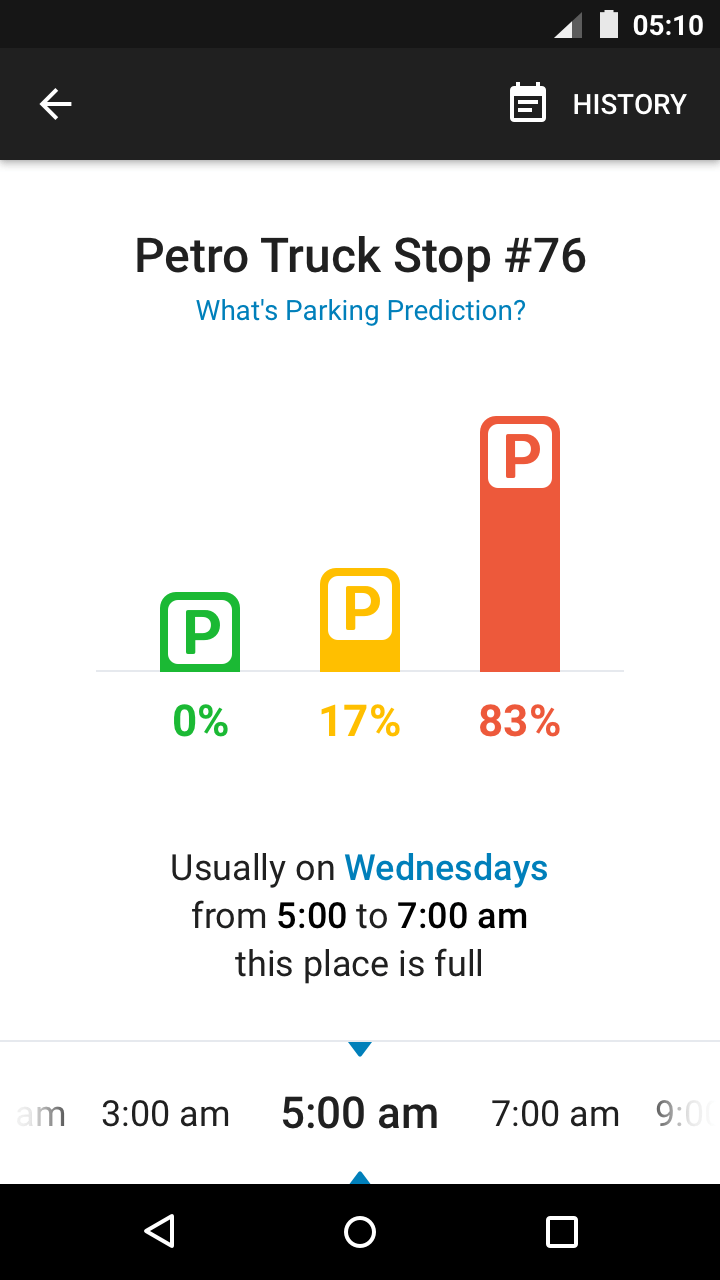 Truck Parking looks limited at this place Wednesday mornings, you might want to find an alternative location.
It's as easy as that! Now you can eliminate wasted time searching for a spot and find nearby truck parking with confidence. A little peace of mind goes a long way and you won't have to worry about violating your HOS with this new feature.