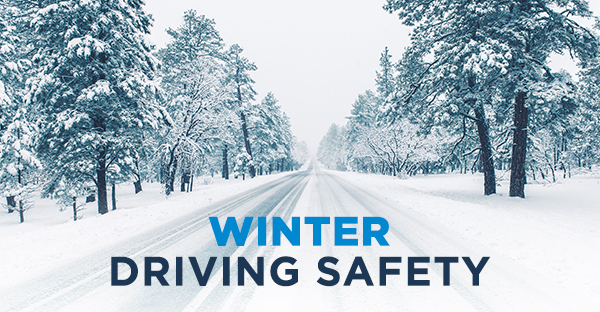 Prepare for getting stuck.
Even the best of drivers can get stranded despite taking all possible precautions. Getting stuck on the side of the road somewhere can be even more dangerous in the wintertime because of poor visibility and freezing weather conditions. It's important to dress in layers and have extra clothes, gloves, winter coat, rain gear and blankets stashed in your truck. All these items will help keep you warm and dry until help arrives. It's also important to have bottled water and snacks that are high in protein to help keep you hydrated and nourished while you wait.
Know what to do if you get stranded.
If your truck breaks down or you get stuck in a bad storm, the best thing to do is stay inside your vehicle. Walking along the highway to find help is dangerous no matter the weather or time of day, but when the weather and visibility are poor, it is far worse. Not only can you get easily confused with where you're heading, but other drivers might not be able to see you walking on the side of the road. It's better to radio or call for help, bundle up, and stay warm. You can run your engine a little bit every hour for extra warmth if needed. It's important to stretch out the amount of fuel you have left and double check that your exhaust pipe is clear of snow and other blockages to avoid carbon monoxide poisoning.
Remember extra winter weather necessities.
You might carry a tool box and jumper cables with you on the regular, but there are additional items you should have in your truck when you're doing winter driving. Some of these items include a windshield scraper for iced-over windows, extra windshield washer fluid, a bag of sand or salt, and tire chains.
Watch your speed.
The FMCSA recommends that drivers reduce their speed by 1/3 when the road is wet and by 1/2 or more on snow packed roads. Driving at a reduced speed gives you more time to maintain control over your truck when you hit a slick or icy patch of roadway. And do not forget to leave extra stopping distance!
Road spray can tell you a lot.
Not only should you be watching other drivers for unexpected traffic situations, but the spray coming from other vehicles can also tell you a lot about the road conditions. If there's spray coming from other vehicles, then you know that the roads are wet. If the temperatures are close to freezing and the spray from vehicles around you stop, this is your indication that black ice could be around. Another clue that there may be black ice is when ice builds up on your truck's mirror arms or antennas.
Use your best judgement.
Sometimes you can take all the precautions possible, but the road conditions just aren't safe for you to be out there. Use your best judgement from the weather forecasts and what you observe around you. Stay in contact with your fleet manager to come up with a plan for when it's time to get off the road and wait it out. The mark of a great driver is knowing when to shut down.Feel free to share your favorite winter weather driving tips below!