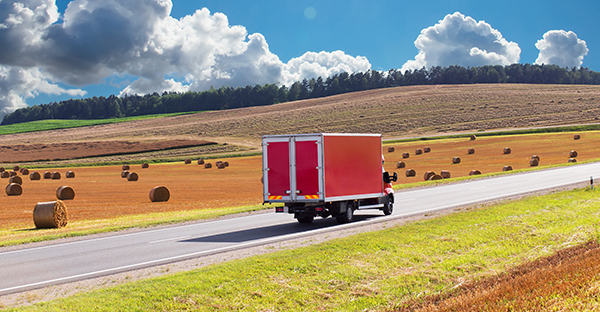 By Paul DeCoste
Did you know?
The classic trucking movie, Black Top was released twenty years ago this month.Starring Meat Loaf, this trucking thriller was released October 20, 2000.
Trucking Tip of the Week:
With summer being long behind us now, watch out for dangerous, icy road conditions in the northern US. In North Dakota, they are experiencing winds
that range from 15 to 25 mph
with gusts that are getting up to 40 mph. Temperatures are getting into the negatives and are expected to fall below -10 by tonight.
Industry Update:
More than 3600 Mack workers on strike. For the first time in 35 years, Mack employees have walked out of their jobs and are protesting. The bulk of the protests are centered around the company failing to renegotiate contract terms with the union. Terms that include wage increases, job security, holiday/vacation, workplace health/safety, healthcare, and retirement options.
The last Mack strike happened in 1984
, when roughly 9,200 workers walked off the job while contract negotiations took place.
Laws and Regulation:
Michigan State Police officers are
now allowed to administer roadside saliva tests for drivers
. These tests are made to detect the presence of amphetamines, benzodiazepines, cannabis, cocaine, methamphetamines, and opiates. More specifically, the cannabis portion of the test is only looking for delta 9 THC, the well-known and psychoactive ingredient in cannabis.
Hours of Service Update:
Did you submit your comments to the FMSCSA
about the new ELD regulations? To date, they have received over 7,000 comments on the proposed changes. Although the due date was October 21
st
, you can get more information on submissions here:
https://www.federalregister.gov/documents/2019/08/22/2019-17810/hours-of-service-of-drivers
.