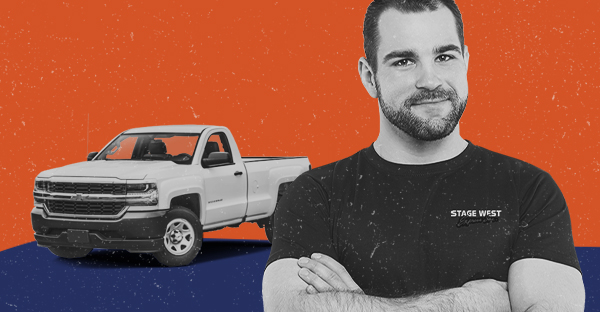 Ever wondered how to be your own boss while enjoying beautiful sceneries across America? The freight industry is the backbone of America's economy contributing more than 500 billion USD every quarter and the numbers are increasing each year. It's a lucrative industry which gives handsome rewards. However, it is not easy getting into traditional trucking due to the requirements needed.
What if there was a way to be a part of the trucking industry without dealing with all the hassle? The good news is there is a sure-fire way of being a part of the trucking industry and you can get started in a few days. What is it, you ask? The answer to that question is "Hotshot Trucking". But there are still a few requirements before you are eligible to haul freight. Fortunately, these requirements are easy to complete and we will explain everything step by step below.
What is Hotshot trucking?
Hotshot truck drivers are freelancers who work privately carrying freight from one point to the other without any employer restrictions or scheduling restrictions. In other words, you are your boss and you can choose when to earn and how much to earn. All you need is a medium or heavy-duty truck with at least 7,000 pounds of hauling force and a trailer. A Dodge Ram 3500, a Toyota Tacoma, or any version of the Ford F-series truck can work well.
Currently, around 70% of the goods you can find on the shelves are transported by hotshot truckers and independent freight transporters. According to estimates, the trucking industry is expected to grow by 2.3% yearly till 2024. With freight volumes increasing day by day it is the perfect time to set up your own hotshot trucking business.
Pros and cons of Hotshot Trucking?
Hotshot Trucking comes with a lot of advantages especially if you want to kick-off your trucking business easily. But be wary also of some limitations and trade-offs when entering this kind of trucking business.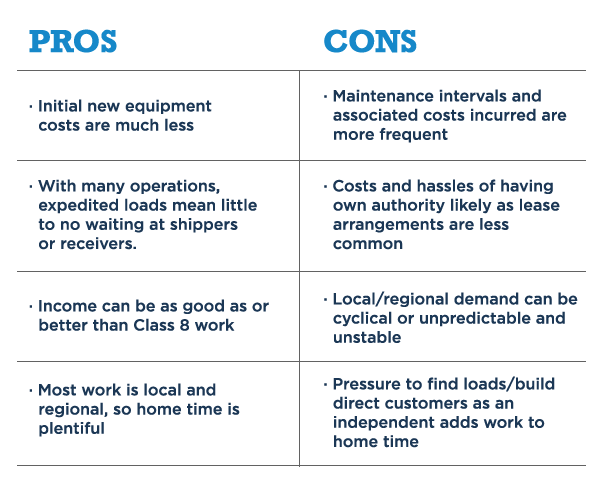 How to Begin?
Now that you have a basic idea of hotshot trucking let's get started on the specifics:
Set up an LLC
You need to set up a Limited Liability Company (LLC) and register it with your state. This is the first step in registering your business and it doesn't matter if you are working alone or if you intend to invite others to join in with you, setting up a legal company gives you many benefits such as:
Limited personal liability
Less paperwork
Tax advantages
Ownership and Management flexibility
Flexible profit distribution
Register With the Tax Authorities
Once you have your LLC set up, the next step is to get a Tax ID to go with your business. The tax ID or the Employer Identification Number (EIN) will allow you to receive checks and other forms of payments directly to your business account. That takes us to our next step.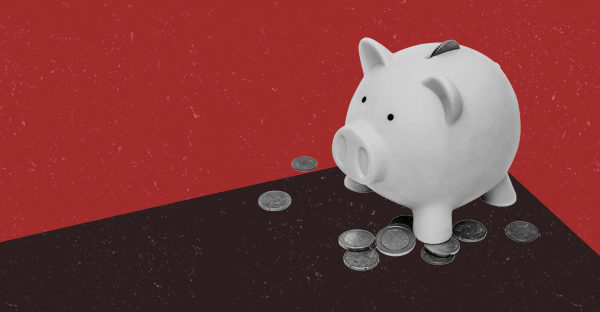 Make a Business Bank Account
A separate bank account will allow you to divert all your business-related transactions to your business bank account. This allows you to keep track of your expenditures while also giving you the liberty to make and receive payments.
Apply for a CDL (optional)
Hotshot trucking does not require a commercial driver's license (CDL) since in most cases you won't be exceeding the gross weight limit determined by the authorities.
You don't need a CDL if:
If the total weight you are pulling is less than 10,000 pounds.
If the combined weight of the vehicle and trailer is less than 26,000 pounds.
Getting a CDL is no easy task. You have to enlist in a reputable training academy, go through several weeks of training, and then apply as well as pass the CDL exam. Therefore, it is better to forego this requirement in the early stages of your business but its best to acquire the license once your business is up and running.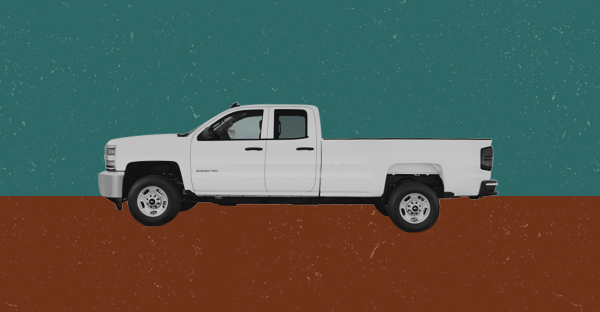 Acquire Relevant Equipment
As you know, hotshot trucking involves a lot of hauling and towing. It is important to have a sturdy and reliable truck if you want to save yourself a lot of grief later. You will need a good medium to heavy-duty truck with a lot of power (around 400HP) to pull at least a ton and a 30 ft. gooseneck flatbed trailer to begin. A decent truck can cost from $15,000 to $60,000. A good trailer costs from $7,000 to $25,000. It is up to you to decide how much you want to invest in the business initially. If you already have a truck at home and you don't intend to get a CDL right away then you can save money by buying a cheap trailer and starting your business with minimum investment.
Further Government Approvals
It is a good idea to register your business with the Department of Transport (DOT) in your state and also with the federal authority if you intend to drive interstate. The state will provide you a DOT number and the federal government authority will give you a Motor Carrier (MC) number. These numbers must be emblazoned on the side of your vehicle.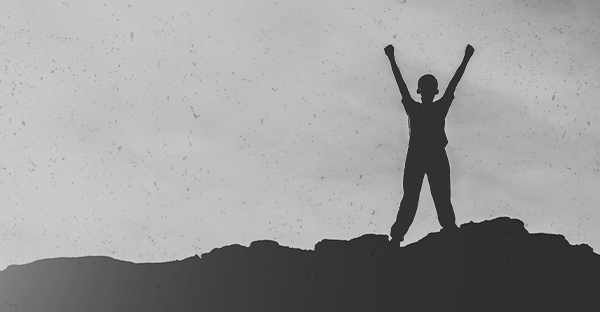 Getting Your First Order
It's often difficult to get your first order but there are resources available online that can help you out. You can sign-up and keep an eye out for potential contracts using loadboards, which is an online marketplace where truck owner-operators, shippers, and freight brokers can post and search for loads. If a contract fits your requirements you can sign-up with them and begin your hotshot trucking journey.
Conclusion
It is not easy to start a business from scratch and accept profits from the get-go. However, if you work hard, complete all the requirements and stay motivated, you can slice through the initial difficulties and begin expanding and earning handsomely all while being your own boss.
By Aldous Aldwin